MEDICAL POLICIES

Guideline to understanding policy workflow.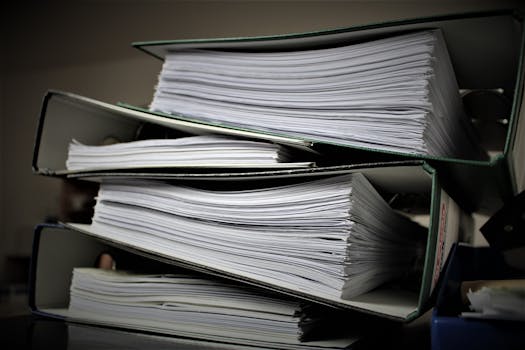 Medical Policies are published guidelines used by payers to help determine if a medical procedure is covered. With so many different health insurance policies in the United States, all using different guidelines, remembering which procedures needs pre-authorizations can become overbearing. Insurance companies do not expect patients to view their policies, as they are often hidden on a separate site for health care providers and written using technical medical language. This leaves the burden on healthcare administrators and physicians to determine if the procedure being performed will be viewed as medically necessary by the patient's policy.
Modern medical policies were first introduced in the 1920's by Blue Cross. Since then, the industry has evolved from a relatively simple policy type to complex, industry language laden policies. Present-day policies are written by experienced underwriters who are responsible for being up-to-date with the most recent medical research and study protocols. These underwriters transfer the data into a written policy that also needs to follow all state and federal regulations. Policies help standardize insurance guidelines in a written format. Below we will look a little closer at medical policies and how Next Health Choice is attempting to further standardized and automate parts of the administrative process to make everyone's jobs a lot easier.
Types of Policies
Four Common Payer Types
For the sake of understanding policies, it is important that we know the type of insurance company. This helps us locate their policies more efficiently. There are four (4) major types of policies we see day-to-day.
Commercial insurance: Sold to members as a for-profit institution. Policies are developed independently and vary between payers. Members can buy in individual or group plans, and receive benefits in the form of access to providers. This type of policy can have numerous variation as a result of not only the number of different individual payers but, also the many different benefit groups. This translates into hundred, if not thousands, of policy variations.

Medicare: Considered the largest public insurance plan, Medicare is offered to people 65 and older by the federal government. Medicare is an example of large scale medical policy standardization. Policies, or 'coverage determinations', are published on a national level (NCD) and local level (LCD), where the states are divided into jurisdictions. Local policies supersede any national policies.

Labor funds: A type of group health insurance that is maintained by an employer or employee organization. They utilize commercial insurance to assist in claim processing, but tend to be separate from them when it comes to benefits and eligibility. It can be hard to determine which guidelines they use, as it is often kept internally.

Medicaid: A joint program run by both the state and federal government that offers low-income families and individuals insurance.
Key Words Found in Policies
Medical necessity and investigational
Reading a policy to see if a procedure will be covered, there are two keywords that will often show up: Medical necessity and Investigational. Each term provides different coverage, depending upon payer and policy underwriters.
Medical necessity: The procedure is in accordance with accepted standards of medical practice, clinically appropriate, not based on convenience, and not chosen over less costly alternatives that provides equivalent results. If a procedure is deemed medically necessary, it usually means it is covered, but that does not guarantee payment.

Investigational: Medical technology assessment or research does not meet the criteria, and there is not enough evidence to show that the procedure is medically necessary. Typically, if a procedure is considered investigational, then it is not covered or a pre-determination can be submitted to see if it will be covered.
Standardized
Adapting to each policy
The introduction of written insurance policies helps standardize the information guidelines for health insurance. Medicare developed a standardization on both the national and local levels. This paved the way for Medicaid, which uses a state by state set of standardizations. Commercial and labor fund insurers use their own standardization so the industry sees a lot of variation from company to company. Even though medical policies have done a lot to improve the communication to health administrators, there are still ways we can help it become more efficient. While all payers have access to the same clinical research, their policies may vary greatly regarding when a treatment is medically necessary. For example, Continuous Passive Motion(CPM) devices have varying levels of coverage, and between the public and private insurers, there are many different examples of this disparity. In our experience, policies might only cover a CPM device after a total knee replacement, while other insurers allow for a wider range of procedures .
Let's Review
Policy updating process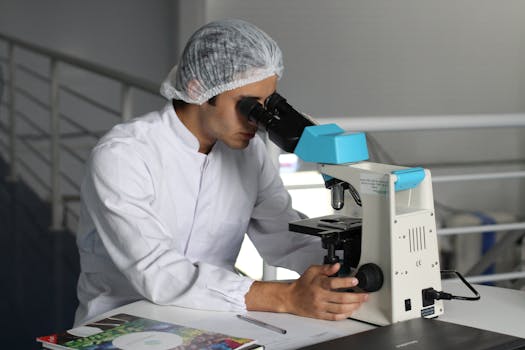 All policies will go through a review process to keep up-to-date with new medical research and technology. Commercial insurances will also go through a similar review process. A noncovered, investigational treatment may become medically necessary after enough clinical research supports the treatment. This means that health administrators will need to keep up with policy changes for each insurance.
Next Health Choice
How can we help?
Next Health Choice provides efficiency through automation. Our systems collect and curate medical policies from all insurance payers from across the country. We reduce the headache of continuously reviewing medical policy guidelines. Clients spend just minutes uploading patient and clinical information, the rest of the work is handled by an automated system and qualified staff. Policies are narrowed down to only the relevant information while the full policies are attached to the Next Health Choice portal for easy viewing. We believe this to be a simpler approach to understanding and organizing the abundance of information obtained in these policies.
The End
A Brief Summary
In summary, there are a wide range of health insurance policies in the US, each varying in terms of coverage and benefits. Next Health Choice is looking to simplify the amount of work needed in acquiring, reviewing, and submitting pre-authorizations so that healthcare administrators can focus more on patient and physician needs. Medical policies are an important part in understanding if a procedure will be covered and we are looking to offer a more convenient solution for everyone while presenting this information in an easily understood format that only has the information that is needed. This allows our clients to focus on what they do best; helping doctors and patient.